Here are the latest updates on Cornel Rylaarsdams condition as emailed by his wife Arlene
I Loving Memory of a faithful servant
1951 - 2004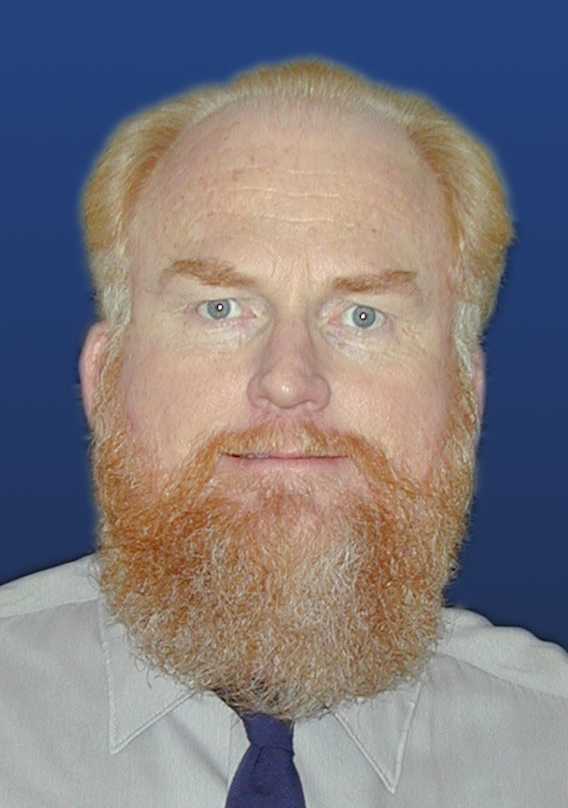 April 19th, 2004
To all our faithful friends,
Cornel passed away very peacefully at 10 pm tonight with his family by his side. We thank all of you for your prayers and support these last 2 1/2 years.
Arlene
April 17th, 2004
To all our dear friends,
This has been a very difficult week for Cornel. He is rapidly losing strength and is no longer able to get up. We have started giving him
some Morphine to make him comfortable, not so much for pain but just to help him breath easier. He is using oxygen more now. He has put up such a good fight over the last 2 1/2 years and has no strength left. We just pray for peace for him. He says he is ready to go and anxiously awaits his room in heaven. We ask for your prayers as we say our good byes over the hours and days.
Arlene
April 13th, 2004
Hello all,
I just wanted to announce that Chris and Erin were married this morning at a small private ceremony at our home. Our neighbor, Mike VanderKwaak, pastor at Rosewood CRC, performed the ceremony with just our immediate family and Erin's sister and her husband in attendance. They still intend to have the ceremony in July in MN with a reception in CA in August. It was such a beautiful and meaningful ceremony. Cornel was able to sit in the chair for the whole ceremony. He is rapidly failing and we are just praying the God will keep him free from pain and give him peace in his heart. We love you all.
Arlene
April 11th, 2004
Happy Easter to all of you,
What a blessed season this is. It has taken on so much more meaning with a reminder that we have nothing to fear since Jesus took our sins with him on the cross and paid the price for us. Cornel continues to slip. He is so tired and is having more and more trouble getting out of bed. But he continues to remain very alert and sharing his smile and jokes with everyone who stops by. His faith remains strong and has never wavered. Not one time has he said, "Why me!" He is sleeping more and more but continues to enjoy reading and visiting with people. He still tries to work on the computer but that is getting more and more difficult. I want you all to know how much we appreciate the cards, emails, food and visits. It is this strong family of God that carries us through the difficult times. I only hope I can return the favor should the time come. We love each of you.
Arlene
April 5th, 2004
Hello every,
Just wanted to update you. The nurse and social worker came to visit today just to check on how things are going. They are so nice and really sit down and listen to you. Cornel continues to have ups and downs. His blood pressure is quite low and we are supposed to go for another tap on Wednesday if I can get him there. It takes every ounce of strength for him to walk the 10 feet from the bed to his chair. I have been able to stay home so far but do need to get back to work soon, so we will see what arrangements can be made. I hate to leave him but know that the people that stay with him are very capable. We are so thankful for all the friends that are bringing dinner in, visiting, and sending emails. It's really hard to watch him go through this. Fortunately he is not complaining a lot and doesn't have a lot of pain although his back is starting to bother a bit from lying around. We are in the process of learning how much he can do before he gets too tired, but now have oxygen to supplement if he needs it. We really appreciate the prayers of all of you. You don't know how much that holds us up.
Will update you in a few days.
Arlene
March 30th, 2004
Hello all,
As many of you know, it's been a very tough week for us but we have made some very difficult decisions. Cornel has decided that he has had
enough and would like start hospice care.
His quality of life has become very poor and would prefer that the time he has left be made more comfortable. He has no strength left, can barely walk from the chair to the bathroom. He becomes so short of breath and dizzy that he feels like he will pass out. After speaking to the nurses yesterday we decided to go in this direction. It was a difficult decision to make in some ways and not in other ways. Cornel is ready for it. We met with the hospice social worker today and have some details that need to be worked out before we can sign up for hospice care. We are asking for your prayers that the details concerning the taps that remove the fluid can be worked out.
We also ask for your prayers for our spirits as we face the next few difficult and uncertains weeks and months ahead.

Cornel would love to hear from you. You are welcome to stop by, but call first to see if he is up to visitors at that particular time. We
love you all and really appreciate the prayers you have extended on our behalf. We know God is walking this difficult path with us and that he
will answer our prayers in his way.

Arlene
March 23th, 2004
Hello all,
It's hard to believe a whole month has gone by already. This whole month has been very up and down and unfortunately it is a bit down right now. The last 2 weeks have found Cornel extremely tired and dehydrated.
He has been going in weekly for IV fluids but they aren't helping a whole lot but it is probably better than him not getting any fluids. He continues to get 5-6 liters of fluid drained from his stomach every 5 days. He is very discouraged about this and tired of being "poked". He has been having trouble getting around for the last 2 weeks as well. It is difficult not to get depressed. We seem to be having a lot more down days than up days right now.
He went to the dr. today and they decided that this pill is not working and he will be stopping it for now. Dr. Nagourney has not totally run out of options but he is getting low. Cornel will be getting another kind of chemo starting on Friday this week. It is not something that is accepted at normal routing (so what else is new!!) but they are going to give him fluids for dehydration once a week and then I will just be buying this drug from the pharmacist and they will administer it to him while he is being hydrated. Oh the games we must play. This new drug does not have many side effects and should not cause hair loss or low blood counts. He is anxious to get back on his stomach pill now that he is stopping the Iressa since he is having a lot of trouble with heartburn.
We were so thankful to be able to go to a meeting in Death Valley this past weekend. Cornel was too tired to go to the meeting but he really appreciated being out there and just looking at the scenery through the hotel window. No we didn't take the motorhome. Just couldn't get the logistics of that one worked out. We had wonderful time there together and it really meant a lot for us to be there and receive the support from out friends there.
We hope to go to San Diego this coming weekend to stay with a friend along with other members of my family. As Cornel says, it's great to look at 4 different walls even though he can't do much.
He barely has the strength to get to the bathroom right now and it is a real struggle to get upstairs to out bedroom. We ask that you pray for his strength and that this new chemo will more effective than the last type. Also pray for his spirits. He has been quite depressed but I think these weekends out are helping. I am trying to get home every day for an hour at lunch time to make sure he has something to eat, drink and anything else that might come up. They are being very gracious and telling me to take what time I need. We continue to appreciate your continued prayers, hugs and words of encouragement.
Arlene
PS Please pray for Dr. Nagourney as well. His 48 year old brother fell yesterday and and was killed when he broke his neck. He is so bothered by this. I don't really know the religious background of the family but I know that prayers work for all and that he can feel the comfort of the prayers that we also receive.
Thanks. AR
February 24th, 2004
To all our prayer warriors,
The day has finally arrived for the latest dr appointment. Cornel and I both went with some trepidation but God has again been faithful. The
lab tests from last month were slightly improved which in my mind is great since the last couple times the value has nearly doubled.
Dr. N. was happy with how Cornel looked and they drew more blood today and he will continue on the same pills for another month. Sometimes we get discouraged since we are so much a part of the instant gratification society. It's hard to be happy with the slightest improvement and we want the miracle cure. God is constantly showing us that we need to be patient and rely on Him and He will take care of us in His time.
We have talked to so many of you that have told us about praying daily for his health. We are so touched by that. God is truly blessing us through each of you. We thank God so much for each of you and just ask that you pray for patience for both of us and that we will be satisfied with even the baby steps that we can see. Take care.
Arlene
February 18th, 2004
Hi,
Just wanted to give you a quick update. We had a wonderful trip to Iowa over the weekend. Cornel did very well. We are so thankful that he was able to go and didn't have any real problems. It was really cold especially for us thin-blooded CA people. (don't laugh if you live in the cold). He had a tap today and they took off 5 liters and now it's wait until Monday to see what the oncologist says about the new pills.
I'll update you after that. Please pray for patience for us as we wait out this final week. We continue to thank each of you for your continued prayers and words of encouragement.
Arlene
February 9th, 2004
Hello all,

Just wanted to update you. Cornel is doing about the same and he has decided to make the trip to Iowa this weekend. I made reservations for
him as a wheelchair person and got him seats in the bulkhead so he will have plenty of leg room. He had 5 1/2 quarts drained off today and will
get drained again on Thursday. We are all really excited about making the trip for Amy's reception. We just ask for you prayers for safety
for all of us and strength for Cornel and it will be a long day for him. I know it will do him good to make the trip but it will tire him out.
It is really giving him something to look forward to. Thanks so much for your continued prayers.

Arlene
January 30th, 2004
Hello all,
I have been reminded that I have been negligent this week. There are so many things going on at work and with music at church that I forgot to send out the email earlier this week.
Cornel went to the dr on monday. They had drawn tumor markers and liver tests 2 weeks ago. They were all higher but we expected that since he had only been on the new medicine for 2 weeks and most of the time it had been in confict with the stomach medication. He asked mostly about how Cornel was feeling and what his mental attitude was which has been quite a bit better over the last week. He has been more active and doing things as well as getting out a little more. So all he did was draw some more blood and said to continue on the medicine for another month. I think this will be the longest month waiting for these blood tests. I plan to be in Iowa with Amy and Wally over President's weekend for a reception there. So that should help the time go faster. He continues to get fluid drained from his abdoment once or twice a week, usually 4-6 days and they usually get 3-4 liters of fluid each time. I guess things are just status quo for now. I will update you again if
anything changes or after we see the dr next time. Again, we thank you all so much for your continued prayers. It is so uplifting to us.
Arlene
January 12th, 2004
To all our friends and prayer warriors,
I took Cornel to the dr. today. He just wanted to make sure that the new pills were not making him too sick. This has been a good weekend. We praise God for answered prayer. It seemed like there was a change on Friday. I am being cautiously optomistic, but Cornel felt like going out for breakfast on Saturday. He has not asked to do that for almost 3 months. I had a lot to do on Saturday but I knew how important that was for him so we met his Mom and Dolores (a cousin from out of town) and had a good breakfast. Then he did quite a bit of computer work.
The other good thing is that he went to get fluid removed from his stomach on Friday but they decided that there wasn't enough to remove-less than 2 liter. He started getting more uncomfortable yesterday so he went in this morning and they removed 3 liters. there might have been some left in but they couldn't get any more out with where the needle was placed so he has another appointment on Friday.
His outlook on life is so much better the last few days. I am starting to get my old husband back. I love it. He has been laughing again and feels like doing things. He is even talking about trying to go to Amy and Wally's reception in Iowa next month. He must be feeling a lot better for him to want to do that since last week he was telling me to go by myself.
We are also glad that he does not seem to be having too much trouble with his stomach since stopping his stomach pills.
Please just pray that his outlook to remain good. I am feeling real good today about him today and will just take each good day for what it's worth and thank God for it. If it is his will that these pills work, then that is his will. But if things change we will accept that also. We know God is in control and we must abide by his will. We want all of you to know that we appreciate the prayer support. I really don't know how non- Christians get through these difficult times. I know God gives us the grace and support we need each passing moment.
Arlene